Our Story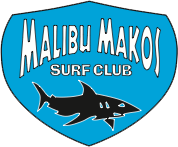 In 1991 Tom Corliss started Malibu Makos Surf Club, completely by accident. As a lifeguard at a local beach club he would teach surfing, ocean safety, and set up private surf classes during the week whenever things were slow. He started with a class of four kids, but word quickly spread and the Malibu Makos Surf Club was born.
It didn't take long for Malibu Makos to become Southern California's premier surf club – a surf school and surf summer camp that brings educators, ocean lifeguards, surfers, and other professionals together to share a love of the ocean through surfing lessons in Malibu, California. 
Tom has lived in Malibu for most of his entire life, and he's seen some of his original students become doctors, lawyers, lifeguards and even professional surfers. As a former PE teacher and coach at Point Dume Elementary School, Tom has always had a passion for helping children reach their full potential by building their confidence, self-esteem, independence and respect. His love of surfing and passion for teaching contribute to the huge success of the Malibu Makos Surf Club's summer surf camp program.
Today, Malibu Makos has expanded to proudly offer a summer camp program as well as private surfing lessons and group surf lessons at Zuma Beach, a prime surfing location in Malibu CA. From private events to one-day surfing experiences, to surf camps and lessons for both children and adults, Malibu Makos is committed to spreading the love of surfing. Our students always enjoy an exciting, fun, and safe experience emphasizing respect for the environment and ocean safety.
Committed to making surfing accessible for all, Malibu Makos provides all the equipment needed for lessons so no equipment purchases are necessary to begin your surfing journey.
Our Surfing and Teaching Philosophy
Safety is our primary focus, which is why our instructors are experienced as ocean lifeguards, professional surfers, pro surf instructors, ocean athletes, and educators who love to surf and are committed to providing the best surfing experience in Southern California. Each member of our team is CPR and First Aid certified to ensure a safe experience for you and your loved ones.
We are professional, positive, super fun, fully insured and proud to be the only Malibu surf instructors licensed and permitted by the Los Angeles County Department of Beaches and Harbors to offer surf lessons in Malibu.
No other surf company or surf instructors in Malibu can make that claim! It means we meet or exceed all standards set by the LA County Department of Beaches and Harbors and have proven our classes are safe, our instructors are top-notch surfers, swimmers and lifeguards, and we're ready for any type of water or beach emergency.
We've been teaching surfing in Malibu for over three decades and in that time, we've learned that it takes more than being a skilled surfer to be a good surf instructor. All our instructors are passionate surfers and great teachers who are extremely patient and positive. We've worked with students of all ages, levels and abilities.
We love surfing, but we teach more than just getting up on your board. We're committed to sharing our knowledge and love of the ocean, including ocean safety and environmental stewardship. Our instructors take time to teach students of all ages about ocean safety, respecting the ocean, and how to surf. We're passionate about our ocean and beaches, and we work hard to pass that information and passion to everyone who is part of the Makos family.
Our students leave our classes surfing, but they get so much more, including:
Improved confidence and self-esteem

More relaxation and focus

A love, appreciation, and respect for nature (especially the ocean)

A passion for environmental stewardship

An enjoyment of being active and outdoors

Lifelong friendships.
Whether you're looking for a summer camp for your child, or want to experience surfing yourself, check out our surf camps and surf lessons for more information about what we offer.