Our mission is to share our love for surfing and the ocean with everyone across Texas, the nation, and the world while having the most fun in the safest environment.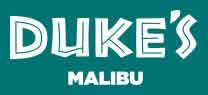 SURFING MEETS HOLLYWOOD
Surfing legend Duke Kahanamoku taught surfing in Malibu and spent time in the area where he was a lifeguard, competed in water sports and also appeared in over 28 Hollywood movies. Duke's Malibu honors Duke, but also pays tribute to the early days of surfing in Malibu. Adding to the lore, Kathy Kohner Zuckerman, the inspiration for the Gidget novel, movie and TV series that sparked the California surfing craze, works at Duke's Malibu as our Ambassador of Aloha.

Ever since our humble beginnings as a hole-in-the-wall surf shop back in 1988, ZJ Boarding House has been sharing its passion for Surfing and Skateboarding with the local Santa Monica community and beyond.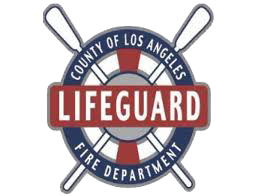 Los Angeles County Lifeguards is a division of the Los Angeles County Fire Department. The lifeguard operations safeguard 31 miles (50 km) of beach and 72 miles (116 km) of coastline, from San Pedro in the south, to Malibu in the north. The Los Angeles County Lifeguard Service served as the model for the hit television series Baywatch which was created by part-time lifeguard Gregory J. Bonann.

The mission of the Los Angeles County Fire Department is to protect lives, the environment, and property by providing prompt, skillful, and cost-effective fire protection and life safety services.
Juan Cabrillo Elementary
Webster Elementary
Point Dume Elementary
Our Lady of Malibu
Lanai Road Elementary
Children's Lifesaving Foundation
Surfrider Foundation
Heal the Bay
Operation Smile
Malibu Boardriders Club
Saint Aidan's Pre-School
Welby Way Elementary School
The City of Malibu
LACO Public Works Dept.
Malibu Green Machine
Calvary Christian Elementary
Kenter Elementary
Malibu High School
Santa Monica Boulevard Elementary
Malibu Little League
Malibu Makos
(310) 317-1229
PO Box 6633, Malibu, CA 90264
Camp Street Address
30600 Pacific Coast Hwy, Malibu, CA 90265